Young Women's Leadership Summit
In alignment with our Girls Initiative: Inspiring Girls, Empowering Leaders, the Junior League of Yakima hosts an annual leadership summit for middle school girls. The summit aims to provide a safe space for girls to meet other middle schoolers to increase collaboration on pertinent issues they face and present information in a fun and interactive way where girls learn, increase self-esteem, and meet like-minded girls. Each year there is a new theme, and attendees are invited to hear motivational speakers and attend workshops focused on goal setting and healthy relationships.
2022 YWLS:
The Young Women's Leadership Summit took place on November 12, 2022 at Yakima Valley College. Approximately 140 girls grades 6 through 8 attended. The first item on the agenda was a community service project for the Memorial Foundation. The girls created mini care kits. These care kits included Play-Doh, fidget toys, coloring books and crayons. The mini care kits were created to brighten the day of a child facing admission into the hospital.
These future leaders then attended sessions with amazing guest speakers and provided words of wisdom, messages of experience and power.
Guest Speakers:
Maritza Davis – Yakima Police Department Corrections Commander
Hayley Mesplie – Yakima School District School Psychologist
Jessical L. Black – Heritage University Association Professor of Environmental Science
If you would like to read more, please follow the link to the article from the Yakima Herald
2021 YWLS: Bloom Where You Are Planted
This year the leadership summit will take the form of a summit-in-a-box! In the first week of May, middle school counselors will distribute 250 boxes to 6th, 7th, and 8th grade girls. Participating middle schools include Franklin, Wilson, Washington, Lewis and Clark, and Discovery Lab. 
The 2021 theme is, "Bloom Where You Are Planted." The Bloom Box contains a book to read, activities, resources, and treats meant to encourage, empower, and inspire. Activities incorporate messages from guest speakers, which are posted on the Junior League YouTube channel at www.YouTube.com/JLY-YWLS. Descriptions of the videos can be found here: Video Summaries.
In a collaboration with the Larson Gallery, students are invited to enter an art contest with their own artistic interpretation of the, "Bloom where you are planted," theme. Drawing, painting, poetry, photography, and other media will be accepted in the contest. Guidelines are outlined in the Bloom Box. This summer the Larson Gallery at Yakima Valley College will display an exhibit of all "Bloom where you are planted" works of art. 
2020 YWLS: Cancelled due to Covid-19.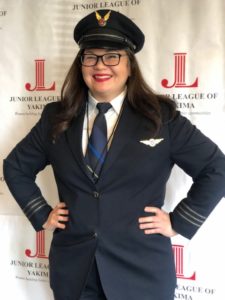 2019 YWLS: The Sky's No Limit
Define Your Own Success, Abigail Drollinger
Leading with Your Strengths, Michelle McIlvoy
Youth Philanthropy: Trauma Doll Workshop
Vision Boards and Goal Setting, Jadira Amaya
Keynote Speaker:  First Officer Chazmin Peters
2018 YWLS: Shine From Within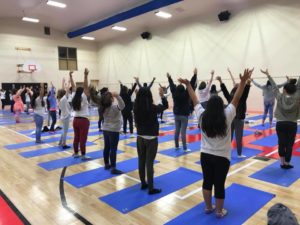 Yoga Kickoff, Amy Alapeteri
My Body, My Mind, Dr. Yami Lancaster
Vision Boards and Goal Setting, Jadira Amaya
Keeping Cool under Pressure: How to Handle Conflict Effectively, Sara Augustine
Knowing Your Worth: Speaking Up for Yourself, YWCA
Keynote Speaker:  WA State Champion Wrestler, Cameron Guerin