Young Women's Leadership Summit
In alignment with our Girls Initiative: Inspiring Girls, Empowering Leaders, the Junior League of Yakima hosts an annual leadership summit for middle school girls. The summit aims to provide a safe space for girls to meet other middle schoolers to increase collaboration on pertinent issues they face and present information in a fun and interactive way where girls learn, increase self-esteem, and meet like-minded girls. Each year there is a new theme, and attendees are invited to hear motivational speakers and attend workshops focused on goal setting and healthy relationships.
2020 YWLS: Grow Where You Are Planted
Cancelled due to Covid-19. Please stay tuned for updates.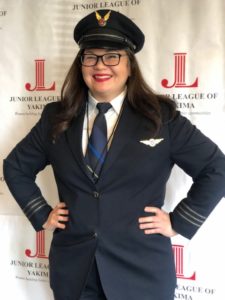 2019 YWLS: The Sky's No Limit
Define Your Own Success, Abigail Drollinger
Leading with Your Strengths, Michelle McIlvoy
Youth Philanthropy: Trauma Doll Workshop
Vision Boards and Goal Setting, Jadira Amaya
Keynote Speaker:  First Officer Chazmin Peters
2018 YWLS: Shine From Within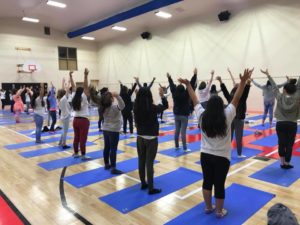 Yoga Kickoff, Amy Alapeteri
My Body, My Mind, Dr. Yami Lancaster
Vision Boards and Goal Setting, Jadira Amaya
Keeping Cool under Pressure: How to Handle Conflict Effectively, Sara Augustine
Knowing Your Worth: Speaking Up for Yourself, YWCA
Keynote Speaker:  WA State Champion Wrestler, Cameron Guerin